The Important Role of Nutrition in Heart Health
Nutrition plays a vital role in maintaining heart health, influencing various aspects of cardiovascular well-being. Consuming a heart-healthy diet, such as the Mediterranean or DASH diet, can significantly reduce the risk of heart disease. A diet low in saturated and trans fats helps lower LDL ("bad") cholesterol levels, reducing the risk of atherosclerosis and coronary artery disease. A sodium-restricted diet, rich in potassium, can help lower blood pressure, a significant risk factor for heart disease. Maintaining a healthy weight through balanced nutrition reduces the risk of obesity-related heart issues like hypertension and diabetes. A diet high in fiber, found in whole grains, fruits, and vegetables, can lower cholesterol levels and improve heart health. Foods rich in omega-3 fatty acids, like fatty fish, can reduce inflammation, lower triglycerides, and prevent arrhythmias.
About the Speaker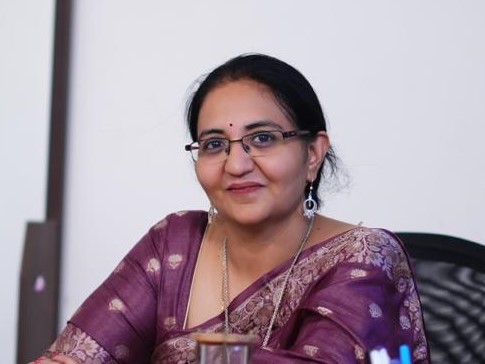 Shraddha Vyas
Health and wellness coach, Clinical Nutritionist Diabetes Educator Assistant professor
Free-lance Nutritionist and Health expert since 2018. Strongly believe in treating patients with customized individual diet plans based on ayurvedic personality analysis, balancing of tridoshas, and choosing of food groups as per age, gender, and metabolic status of patients.