Weight Management and Supplements in Diabetes
Reducing energy intake is a key component of nutrition therapy, as is providing a planned diet that is richer in fiber and lean protein and lower in carbohydrates and glycemic index. Combination stretching, aerobic, and resistance workouts should all be a part of the training regimen if you want to keep your muscle mass. Dynamic adjustment of insulin doses is necessary during weight management. Anti-obesity medication addiction may be taken into consideration. Bariatric surgery may also be an option if medicinal weight loss is unsuccessful.
About the Speaker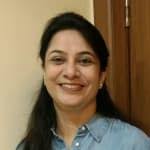 Dr. Hema Gandhi
Nutritionist & Lifestyle Counsellor, Kolkata.