World Brain tumor day: Latest treatment techniques
World Brain Tumor Day is observed in order to raise awareness about brain tumors, educate the public, and support patients and their families. Brain tumors are abnormal growths that develop in the brain or spinal cord, and they can be both benign (non-cancerous) or malignant (cancerous). The latest treatment techniques for brain tumors involve a multidisciplinary approach, combining surgery, radiation therapy, and chemotherapy. Let's explore these techniques in more detail. Surgical removal of the tumor is often the first line of treatment. Advancements in surgical techniques, such as neuro-navigation systems and intraoperative MRI, allow surgeons to precisely. In some cases, awake craniotomy is performed to remove tumors located near critical brain regions. Stereotactic radiosurgery delivers highly focused radiation beams to the tumor while minimizing exposure to healthy tissues. Proton therapy is an advanced form of radiation therapy that uses protons instead of X-rays.
About the Speaker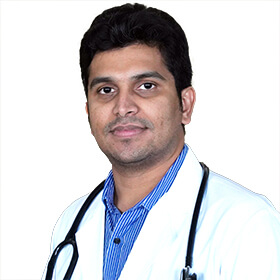 Dr.Pradeep Kumar Karumanchi
Consultant Radiation Oncologist Yashoda Hospitals.