Head and Neck Cancer : Essentials for Clinicians
Cancer of head and neck includes several parts but not brain cancer or cancer of the eye.The cancer can start inside the sinuses, behind the nose,in the mouth including tongue,gums and roof of the mouth and back of the mouth and even throat. In rare cases in the glands that makes saliva of the mouth. Today our guest speaker is going to discuss his cases with us that are related to head and neck cancer.
About the Speaker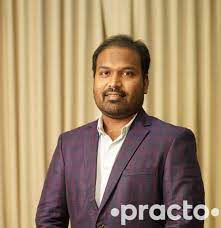 DR. VIJAY KUMAR KONTHAM
Cancer healer. Practicing Radiation Oncology for the last 5 years. Skilled in Basic to high end radiotherapy technology and machinery and experienced in administering Chemotherapy for solid malignancies.