Pediatric Abdominal Pain: Understanding and Management
Pediatric abdominal pain is a common complaint encountered in clinical practice, often causing significant distress to both children and their parents. Abdominal pain in children can be challenging to diagnose and manage due to the wide range of possible causes. Understanding the underlying etiology of pediatric abdominal pain is crucial for appropriate management. The most common causes of pediatric abdominal pain include gastroenteritis, constipation, urinary tract infections, and functional abdominal pain. Inflammatory conditions such as appendicitis, pancreatitis, and inflammatory bowel disease should also be considered. A thorough history and physical examination are essential in the evaluation of pediatric abdominal pain. The location, duration, and characteristics of the pain can provide valuable clues to the underlying cause. In cases of gastroenteritis, supportive care with fluid replacement and symptomatic relief is usually sufficient.
About the Speaker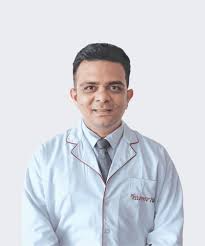 Dr. Vishal Parmar
Specialist Pediatrician and Neonatologist Borivali, Mumbai.