Approach to Fever in Pediatrics
Fever in pediatric patients is a common presenting symptom, and its evaluation requires a systematic approach. The first step in assessing a child with fever is to obtain a detailed history, including the onset, duration, associated symptoms, recent travel, immunization status, and exposure to sick contacts. Physical examination is crucial, focusing on vital signs, general appearance, skin rashes, lymph nodes, and signs of specific infections. Depending on the child's age and clinical presentation, different etiologies should be considered, including viral, bacterial, fungal, parasitic, or noninfectious causes. A complete blood count (CBC) with differential and a C-reactive protein (CRP) test can provide valuable information about the severity and inflammatory response. Urinalysis and urine culture are essential when evaluating fever, especially in infants, to rule out urinary tract infections. Lumbar puncture should be considered in febrile infants under two months of age to rule out meningitis. Blood cultures may be necessary in cases of high fever or severe illness, especially when there are signs of bacterial infections.
About the Speaker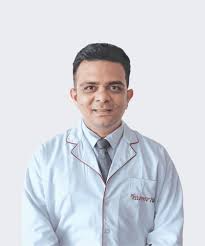 Dr. Vishal Parmar
Specialist Pediatrician and Neonatologist Borivali, Mumbai.