Functional Constipation in Pediatrics
Children frequently have functional constipation (FC), which is a common issue with a 3% global prevalence estimate. If there is no underlying organic cause for constipation, which is the case with up to 95% of children, it is classified as FC. It can be seen in healthy children one year of age and older, but it is more prevalent in preschoolers. Although the frequency varies from person to person, most people have regular bowel movements. Stools should go through without any discomfort or exertion. Functional constipation is frequently characterized by painful defecation, hard stools passing through the digestive tract, infrequent or difficult bowel movements, and/or a sense of incomplete stoma evacuation. It frequently isn't brought on by any underlying systemic issue or anatomical flaw.
About the Speaker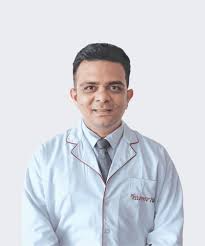 Dr. Vishal Parmar​
MBBS, DCH, MRCPCH Fellow in Neonatal Medicine PGPN Bostan Pediatrician Mumbai, India.