Case Discussion on Neonatal Jaundice
Neonatal jaundice is characterized clinically by a yellowish discoloration of the skin, sclera, and mucous membrane and is caused by high total serum bilirubin (TSB). Unconjugated bilirubin's negative effects on the central nervous system are particularly dangerous for preterm infants and those born with congenital enzyme impairments. If left untreated, severe hyperbilirubinemia may produce acute and chronic bilirubin encephalopathy and bilirubin-induced neurological impairment.
About the Speaker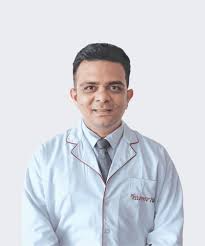 Dr Vishal Parmar​
MBBS, DCH, MRCPCH Fellow in Neonatal Medicine PGPN Bostan Pediatrician Mumbai, India.