Asthma: ICU Management and protocols
GINA advises using short-acting beta2 agonists (SABAs) for children aged six to eleven and as-needed ICS/formoterol for adults to treat patients with mild intermittent asthma as needed. 4 However, the Focused Updates panel did not address this matter and continued to support the use of SABA as required. The whole alveolar surface of the lungs is coated with pulmonary surfactant, a special blend of lipids and proteins that are only found in surfactants. Surfactant is present in upper airway secretions and reaches terminal conducting airways in addition to the alveolar compartment.
About the Speaker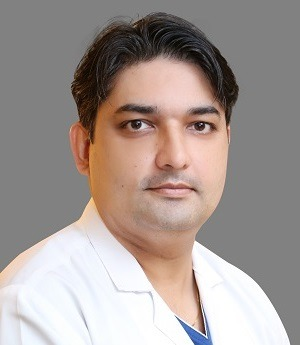 Dr. Karthik Sood
Specialist Pulmonologist, NMC speciality hospital al nahda ,DUBAI, UAE.