Lung Cancer and its Management
Lung cancer is a kind of cancer that develops in lung tissues, typically in the cells that line the airways. It is the main cause of mortality from cancer in both men and women. Small cell lung cancer and non-small cell lung cancer are the two primary forms. The most prevalent kind is non-small cell lung cancer. About 9 out of 10 incidences of lung cancer in males and about 8 out of 10 cases in women are caused by tobacco use. The prognosis for those who are diagnosed with lung cancer has historically been dismal. However, during the past ten years, significant advancements in detection and therapy have led to an increase in lung cancer survival.
About the Speaker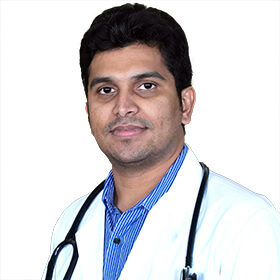 Dr.Pradeep Kumar Karumanchi
Consultant Radiation Oncologist Yashoda Hospitals.