Postponing Menopause and extending the Life of the Fertile Female
Ovarian tissue cryopreservation and autotransplantation can restore ovarian endocrine function and fertility and recently were changed from experimental to fertility preservation procedures for medical indications by the American Society of Reproductive Medicine. Such advances have resulted in discussions around the utility of ovarian cryopreservation in healthy women to preserve fertility and delay menopause or as a hormone replacement approach. Such 'elective' use of ovarian tissue cryopreservation requires a risk-benefit assessment. Here, we review evidence for and against the utility of ovarian tissue harvesting in healthy women, scrutinize recent and needed advances to enhance the feasibility of such an approach, and provide practice and future research guidelines as this elective procedure may not be ready for prime time just yet.
About the Speaker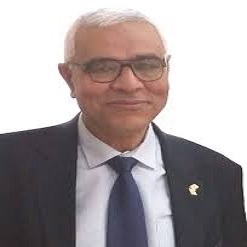 DR. ABDELMONEM AWAD M. HEGAZY​
Professor of Embryology at MUST, Faculty of Medicine, Zagazig University,Surgeon & Consultant Obg & Gyn, Egypt.