Optimizing Sedation and Analgesia in Critical Care
Sedation and analgesia are commonly used in the critical care setting to reduce patient discomfort and promote recovery. The goals of sedation and analgesia in critical care include reducing pain and anxiety, promoting patient comfort, and facilitating mechanical ventilation. It can help to reduce the duration of mechanical ventilation and ICU stay. There are several classes of drugs used for sedation and analgesia in critical care, including benzodiazepines, opioids, propofol, and dexmedetomidine. Opioids are effective for pain control in critical care, but they can cause respiratory depression, constipation, and nausea. The use of sedation and analgesia in critical care should be based on the principles of "start low and go slow," meaning that the lowest effective dose should be used and titrated upwards as necessary. Patient-controlled analgesia (PCA) is an effective way to provide pain relief while minimizing the risk of overdose and adverse effects.
About the Speaker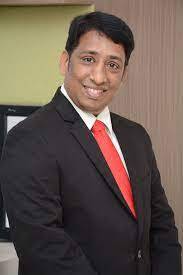 Dr. Aklesh Tandekar
CRITICAL CARE SPECIALIST MD, EDIC, IDCCM, FIMSA, DA, FCPS, FISCCM, Apollo Hospitals, Mumbai."