Optimizing Antibiotic Therapy in the critically ill Patients
Optimizing antibiotic therapy in critically ill patients is a crucial aspect of modern healthcare. Critically ill patients often face severe infections, and appropriate antibiotic treatment can significantly impact their outcomes. However, due to various factors such as altered pharmacokinetics, drug interactions, and the emergence of antibiotic-resistant pathogens, selecting the right antibiotic regimen can be challenging. This short intro explores the importance of tailoring antibiotic therapy to individual patients, considering the severity of their condition, microbiological data, and the prudent use of antibiotics to achieve optimal outcomes in critically ill settings.
About the Speaker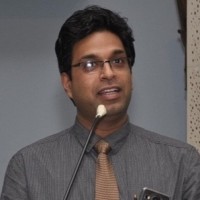 Dr. Ankur Gupta​ ​
Consultant Intensivist, Head of Emergency & Intensive Care , Apollo Hospitals, Indore.