Homeopathic perspectives in Psychological problems
Homeopathy offers a unique perspective on addressing psychological problems, emphasizing a holistic approach to mental health. Homeopathy treats the individual, not just the symptoms, by considering a person's physical, emotional, and mental well-being. Homeopathy believes in the concept of the vital force, an innate energy that, when disrupted, can lead to psychological imbalances. Homeopathy considers miasms, underlying inherited predispositions, which can influence mental health issues. Homeopaths prescribe constitutional remedies tailored to a person's unique mental and emotional state, aiming to restore balance. The core principle of homeopathy, "like cures like," means substances that cause symptoms in a healthy person can treat similar symptoms in an ill person. Homeopathy seeks to stimulate the body's own healing mechanisms, addressing the root cause of psychological issues rather than just suppressing symptoms.
About the Speaker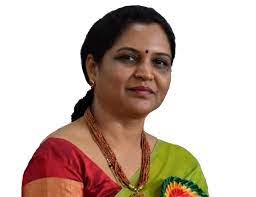 Dr. Sujata C Gokak
Professor and HOD Dept of Practice of Medicine Anuradha Homoeopathic medical college &Hospital
Sujata C Gokak, has Professional experience of more than 25 years and she is a Professor and HOD Dept of Practice of medicine at Anuradha Homoeopathic medical college & hospital. As a resource person conducted a training programme for AYUSH officers / NHM Doctors. Dr. Sujata is also Founder Director of Homoeo Healing Centre Bangalore.