Endometriosis and Infertility.
The exact cause of endometriosis is unknown, but hormones, genetics, and immune system problems may play a role. Endometriosis can also lead to infertility by affecting the ovaries, fallopian tubes, and the tissues surrounding the uterus. Treatment for endometriosis-related infertility typically involves medication or surgery to remove the endometrial tissue. In vitro fertilization (IVF) and other assisted reproductive technologies can also help women with endometriosis and infertility to conceive.
About the Speaker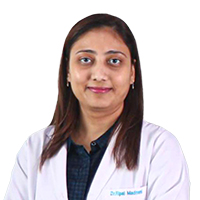 Dr. Ripal Manish
Specialist Obstetrician & Gynaecologist, Laparoscopic surgeon Emirates Speciality Hospital , DHCC Dubai,UAE.