Case discussion of Pediatric Nutrition Assessment
Nutrition is important in the prevention of disabilities as well as in the treatment and habituation of children with chronic illness. Nutrition assessment is an integral part of the medical evaluation of hospitalized children. Nutritional status should be monitored regularly in children. Join us in this discussion with Dr Vishal Parmar who will be explaining the importance of management and assessment of Pediatric Nutrition.
About the Speaker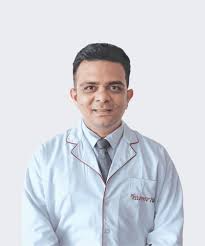 Dr Vishal Parmar
MBBS, DCH, MRCPCH Fellow in Neonatal Medicine PGPN Bostan Pediatrician Mumbai, India.