Integrated Home visits in Family Medicine practice
Integrated home visits in family medicine practice are a way to provide comprehensive care to patients in their homes. This can be beneficial for patients who have difficulty accessing traditional office-based care, such as those with mobility issues, chronic illnesses, or complex social needs. Integrated home visits combine the benefits of traditional office-based care with the convenience of in-home care. Home visits can be used to provide a variety of services, including physical exams, immunizations, medication management, and chronic disease management.Home visits can also be used to assess patients' social needs and connect them with resources in their community.Integrated home visits can help to improve patient outcomes and satisfaction. Home visits can also help to reduce healthcare costs by preventing unnecessary hospitalizations and emergency room visits.Family physicians are well-suited to provide integrated home visits because they have the training and experience to manage a wide range of health conditions.
About the Speaker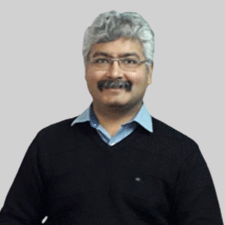 Dr. Devashish Saini
MBBS , MMed Family Medicine, MS Health Informatics , Consultant Family Physician, Gurgaon
He is a family physician and serial entrepreneur with special interest in lifestyle medicine, practice management, and mentorship. He has an active practice at his clinic in Gurgaon, and provides teleconsultations online, in addition to home visits throughout Gurgaon.