ICU Delirium Management & Prophylaxis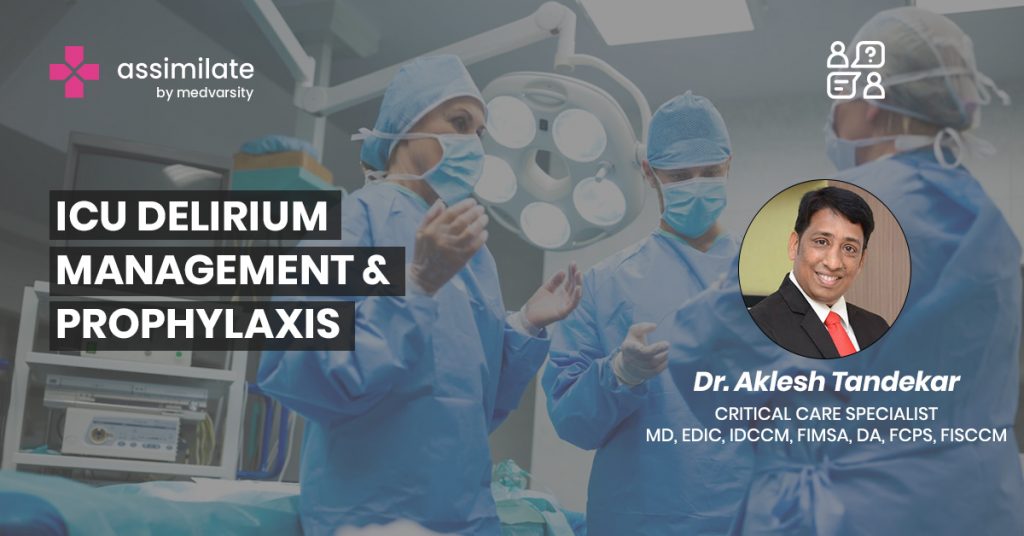 Debilitating brain malfunction known as delirium is a common occurrence in intensive care units (ICU). It is linked to greater rates of morbidity and mortality, prolonged hospital stays, higher medical expenses, and long-lasting cognitive impairment. Risk factors include smoking, high blood pressure, heart disease, sepsis, and premorbid dementia. It also results in respiratory failure and shock, metabolic abnormalities, extended mechanical ventilation, pain, immobility, sedative use, and unfavorable ambient conditions that interfere with vision, hearing, and sleep are precipitating factors.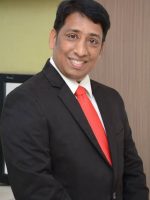 CRITICAL CARE SPECIALIST MD, EDIC, IDCCM, FIMSA, DA, FCPS, FISCCM

Dr Akhlesh Tandelkarr is Senior Registrar in Tata Memorial Hospital,Mumbai. He was Associate Consultant, P.D Hinduja National Hospital, Mumbai, Assistant Professor in Anesthesia and Critical Care, LTMMC and LTMGH, Sion Mumbai, and as Chief Intensivist, Nanavati Super Speciality hospital. He was certified in Honor in Anatomy,Physiology, Medicine and Surgery,and was also awarded for Appreciation for Approach to patient. Has also received an Award for Service to Humanity by Brihanmumbai Corporation of Greater Mumbai. He has also published a Case report on Anesthesia for cases of complicated Hemophilia with Orthopedic emergency.