Oxygen Therapy : All you need to know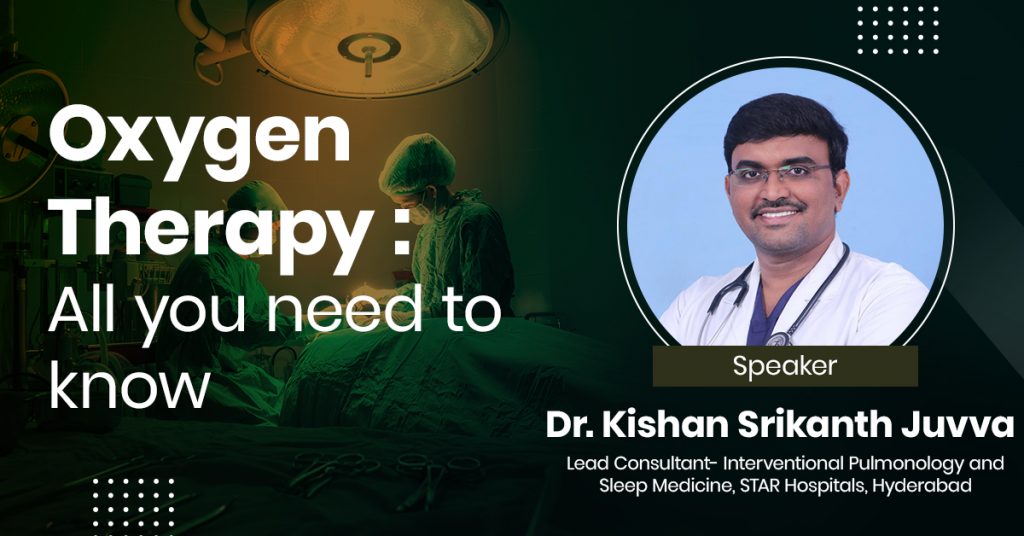 About the Case Presentation
Oxygen therapy is a medical intervention that involves the administration of oxygen at a higher concentration than what is present in ambient air to patients with respiratory or cardiovascular conditions. It is delivered through various methods, including nasal cannulas, oxygen masks, or ventilators, to improve oxygen saturation in the blood. Oxygen therapy is crucial in managing conditions like chronic obstructive pulmonary disease (COPD), pneumonia, and severe respiratory distress, helping patients breathe more comfortably and ensuring adequate oxygen supply to vital organs. Treatment duration and oxygen flow rates are tailored to individual patient needs, and close monitoring is essential to optimize therapy effectiveness while avoiding potential complications associated with excessive oxygen levels.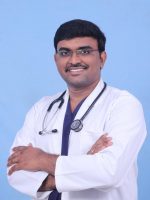 Dr Kishan Srikanth Juvva,
Lead Consultant – Interventional Pulmonology and Sleep Medicine, STAR Hospitals, Hyderabad.
Dr. Kishan Srikanth Juvva is a highly accomplished and dedicated Clinical and Interventional Pulmonologist as well as a Sleep Medicine Specialist based in Hyderabad, India. With a remarkable educational background that includes a Master's degree in Interventional Pulmonology from Italy and specialized training in Sleep Medicine, he has earned recognition and numerous awards throughout his career, including securing the All India 2nd rank in NEET-SS (Super Speciality Entrance Exam). Dr. Juvva's extensive clinical experience enables him to manage complex respiratory, allergy, asthma, and sleep-related issues effectively. He possesses a diverse skill set, including expertise in advanced bronchoscopy techniques, interventional procedures, and the treatment of a wide range of respiratory conditions. His commitment to research and publication is evident in his numerous published articles, demonstrating his dedication to advancing the field. Furthermore, his involvement in humanitarian efforts, such as being facilitated by the Telangana Human Rights Commission for medical services, showcases his unwavering commitment to providing quality healthcare to those in need. Dr. Juvva's contributions as a faculty member at various regional and national platforms underscore his commitment to education and sharing knowledge within the medical community, making him a highly respected and influential figure in the field of pulmonology and sleep medicine.